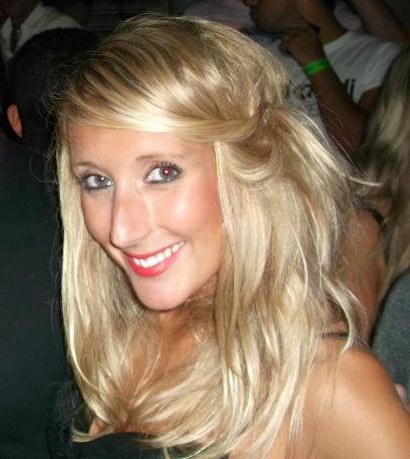 Gemma Charters is the one of the owners of the highly successful body painting and club wear shop in San Antonio called Kiss My Fairy and also, for Summer 2013 taking on the role of head Public Relations at Ocean Club Ibiza.
Here at Addicted To Ibiza we grabbed a minute of her time to find out more about Gemma Charters.
What brought you to Ibiza in the first place?
I always knew that I wanted to do a Summer season somewhere after I finished university and Ibiza seemed to be the ideal place for me having fallen in love with the island on a previous holiday.
Over the years what's been your personal/professional highlight of your involvement with the island?
When I think about how my life started out in Ibiza, travelling to an island not knowing a single soul, no 2 beans to rub together and making pretty much a life from scratch I am proud to say I remain here still 9 years later. There are a lot of achievements I have been proud to have involvement in throughout my many years here but opening my very own shop Kiss My Fairy (which I co-own with friends) has to be one of the highlights of my years in Ibiza so far. I love it and I love the fact I get to work with my best friend on it too. This will be our 3rd year open and we're still going strong.
What does Ibiza have that other similar destinations don't have to make it so special?
There's a certain magnetic chemistry that draws all sorts of people back to Ibiza year after year which doesn't happen with many other holiday destinations. I think no matter what kind of person you are there is something about the island that you will love whether it be the beautiful beaches, the fantastic restaurants, or the nightlife that continues to inspire dance floors across the world. Everyone visiting the island will always have one thing in common – loving Ibiza life!
What's the strangest thing that you've seen or been involved in during your Ibiza life?
There's always a lot of weird and wonderful goings on in Ibiza but that's what makes it so great! I can't think of any one particular incident – maybe my mind has kindly slipped it in to my unconscious for my own well being 😉
What advice would you give to someone visiting the island for the first time?
I would say do your research before you arrive but don't be afraid of asking the locals and workers of their favourite places to party, sunbathe or eat, by doing this your holiday could reach a whole other level.
How has the place changed since you first got involved with Ibiza?
There has been a lot of evolvement since my first year in 2004, notably San Antonio has seen some fantastic changes with the new harbour and a range of new bars as well as the newest addition of Ocean Beach Club last year which has upped the game of the area massively by encapsulating the ultimate beach club venue.
Other areas have also upped their game and I think visitors to Ibiza are a lot more spoilt for choice now and for such a small island it just shows you the ever increasing popularity that it remains to have.
If you could change one thing about the island, what would it be and why?
Can we stay open all year round please?
Where would you recommend someone to visit – beach, hotel, bar, club, etc. – in Ibiza?
I'm a big foodie and some of my best highlights of the island are the restaurants, there are so many. My favourite place of all is Casa Colonial on the road to Santa Eularia – the food is unbelievable and the service impeccable, I've never had anything short of fantastic here!!! If you're looking for something a little less fancy but good all the same you can't beat a bit of David's Pizzeria in San Antonio. It could deemed embarrassing how often I can be spotted in there.
What is your Ibiza guilty pleasure?
I would love to know how many times I have watched the Sun set over Ibiza, it's something I never get bored of. You always think 'wow that's the best sunset i've ever seen' and then the next day you'll say the same thing again. Times can be stressful in Ibiza given how busy the season is, but this is a time to take a few minutes out by yourself and reflect on everything. My more guilty pleasure is buying a packet of Lays, you know those massive packs, and eating it all to myself 🙂
What do you think the future holds for Ibiza?
The future holds many great memories for many different people and a continuation as one of the most exciting, most unique holiday destinations in the world.
How would you sum up Ibiza in just 10 words?
Ibiza = a unique, special island with so much to give!
Write a little biog about yourself regarding day to day life in Ibiza.
During the summer there isn't much beach action for me I'm afraid as it's definitely far from a holiday for me. My days this year will be mainly filled with the smooth running of events at Ocean Beach Club but considering what a beautiful venue it is you couldn't ask for a much better office to be honest. I also pop my head in to Kiss My Fairy every day to see the team and check out what new inspirational body painting they have created.
Gemma's Shop – Kiss My Fairy