Where is Ibiza?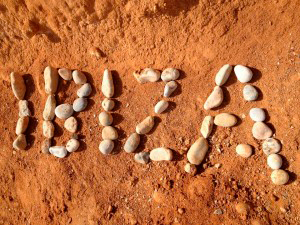 There cannot be many people in the northern hemisphere who haven't heard of Ibiza, there are numerous references to the White Isle from countless chillout music CD's, music videos, live TV & radio broadcasts, film & music stars buying homes there, every form of modern life points back to the island.
But in reality how many people actually know where Ibiza is? I for one do because I have been there several times, the music I love has been influenced by Ibiza since Paul Oakenfold and Danny Rampling went there for a holiday in the late 80s. It was in 1988 when I became aware of Ibiza and the Balearic Beat, a sound comprising a mix of chilled out hippy vibes, Italian Disco and Chicago House.
At that time I had no idea where Ibiza was, all I knew was that it was an island in the sun, The Balearic Beat gave me a clue so like all music fans I grabbed a map and searched the Mediterranean Sea. We didn't have Google or the Internet back then! In 1988 I was 14 and as far as I was concerned all the islands in the sun were either Spanish or Greek.
Interestingly there are two possible origins for the name Balearic's one of which is Greek and is thought to mean 'Naked'. It is believed the inhabitants spent a lot of their time wandering around undressed because of the great weather the islands enjoy virtually all year round. So it would seem there is no change, many of the visitors to Ibiza these days enjoy running around undressed.
Temperatures on the island in August hit 30 degrees C and in January the island enjoys temperatures of 15 degrees C. Ibiza has an average 2732 hours of sunshine a year.
Ibiza itself is 79km away from the coastal city of Valencia and is the third largest island of the Balearic's. Ibiza and Formentera , its smaller neighbour, are called the Pityuses, when translated means 'Pine Islands' as both islands were covered with pine trees. Surprisingly!
Ibiza has 3 large-ish cities, Ibiza Town (Vila d'Eivissa) fondly known as Vila, home to the 'port' which is a UNESCO World Heritage Site,  Santa Eulària des Riu and Sant Antoni de Portmany AKA San Antonio. Sa Taliassa is the highest point on Ibiza and is 475 m/1,558 ft above sea level.
I eventually found a group of islands just off the coast of Spain called the Balearic's  The Balearic Islands are an archipelago of Spain consisting of over fifty islands with four main islands, Majorca, Menorca, Ibiza and Formentera found close to the eastern coast of the Iberian Peninsula.
The Balearic Islands are classed as an autonomous community and a province of Spain, the capital is Palma found on Majorca and the locals speak two languages Spanish and Catalan. The Catalan for Ibiza is Eivissa.
Ibiza has become known worldwide for its tourism, beautiful beaches, and its association with the electronic music scene that for has spawned a legendary summer club scene for over 25 years. Clubbers travel across the world to visit Ibiza to listen to the latest cutting edge dance music and top D.J.s in clubs like Space, Privilege, Amnesia, Pacha, DC10, Eden, and Es Paradis.
Historically Ibiza has been owned by nearly all of the big Empires, the Spanish, the French, the Greek, the Roman and those that didn't lay claim to it often invaded. It was even raided by Norwegians on their Crusade to Jerusalem and the British who owned Gibralta and Minorca had several skirmishes with the inhabitants of Ibiza as their ships passed between the two British colonies.
OK so, I don't want to bore you with too much of a history lesson but I want to keep you on your toes, so, I ask you, where is Ibiza? Yeah, that's right, the Balearic Islands off the Spanish coast in the Med. I am just wanting to make sure you are awake and that I am not boring you.
Where is Ibiza? Other Facts About Ibiza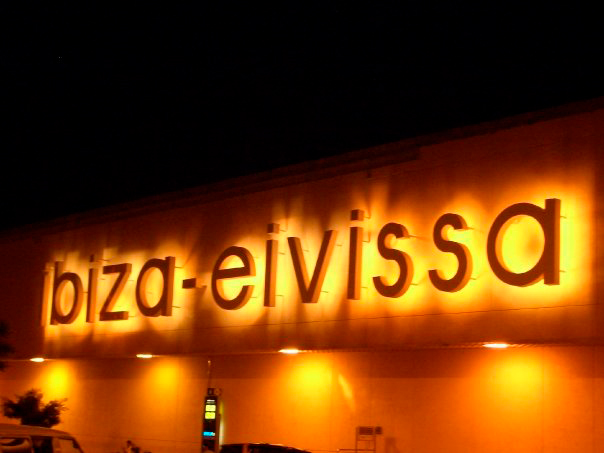 Democracy arrived to Ibiza along with mainland Spain in the late 1970's after the death of the dictator Franco. In the 70's Ibiza became a centre for the European 'hippie' community with many of them settling there for good. The hippie markets on Ibiza have become popular with tourists, why? I am not sure; the last one I went to was disappointing.
Much of it was the same old 'stuff' you can get in Camden market, in fact any other market around the world. It was full of North Africans selling any old tat simply to make some money to survive. It was a pretty sad sight and had nothing to do with 'hippies' really, but that is just a personal opinion.
Ibiza's population has exploded, in 1991 it was believed there were around 76,000 inhabitants; this climbed a little to 88,000 by 2001, two years later it grew to 108,000 and by 2010 this had jumped to over 132,000. The population is believed to be roughly 55% Ibizan born, 35% mainland Spanish who have moved there for work and the rest are foreign nationals. With so many people working on Ibiza from mainland Europe poly linguality is the norm and not the exception.
Ferries run from Ibiza Town and San Antonio to Barcelona, Denia, Valencia & Majorca so you can do plenty of travelling to some exciting places however it doesn't come cheap. Ibiza receives flights throughout the summer from all of the main European cities but in winter these flights become less frequent. Flights are available direct from London in winter but normally you will need to fly to Spanish cities like Valencia to catch a local flight to Ibiza.
Fun Ibiza Facts
The legendary Sex Pistols punk Sid Vicious lived on Ibiza as a child for a short time. Wham's music video for Club Tropicana was filmed at the famous Pikes Hotel on Ibiza. And The Venga Boys 'We're Going to Ibiza' is one of my guilty pleasures (Yes I do love hardcore, techno, acid house, gabba etc but it is such a happy catchy tune!)
So now you know where Ibiza is and should any of your friends ask 'Where is Ibiza?' not only should you slap them for not knowing, and there is no excuse for that these days, you can tell them where it is as well as a lot of very interesting facts!
This article was written by Andi Leeman.