Craig Dalzell's Brand New Mix
Brand new mix brought to Addicted To Ibiza by one of our favourite Ibiza resident DJ's Craig Dalzell.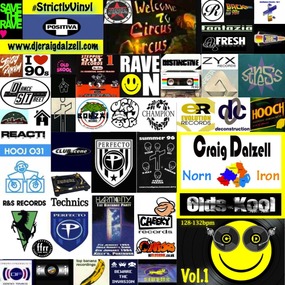 1. Leftfield & Lydon – Open Up
2. Lionrock – Packet Of Peace
3. Sound Clash Republic – Sack The Drummer
4. Kuadra – La Onda (The Wave) (Onda Beach Mix)
5. Ultimate Seduction – Ultimate Seduction
6.Virtualmismo – Mismoplastico (Virtual Mix)
7. 20HZ – Capricorn (Original)
8. Bedrock ft. KYO – For What You Dream Of (Full On Renaissance Mix)
9. Orinoko – Mama Konda (Original Mix)
10. Respect ft. Hannah Jones – Young Hearts Run Free (Loveland Nrgetically Executed Dub)
11. Disco Evangalists – De Niro
12. Rollo Goes Camping – Get Off Your High Horse (Big, Bold, Brassy Mix)
13. Pamela Fernandez – Kickin' In The Beat (Acapella)
14. The Shaker – Strong to Survive (Namedroppers Delight Mix)
15. The Visions Of Shiva – Perfect Day/Kathy Brown – Turn Me Out (Acapella)
Find out more about Craig Dalzell here.