Pacha VIP – The Information You Need to Know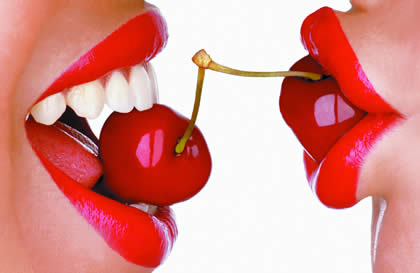 Pacha first opened its doors back in 1967 in the town of Stiges. Fast forward 6 years to 1973 when Pacha finally arrived in Ibiza.
After 40 years at the forefront of the clubbing world Pacha has successfully established its self in many different cities and countries around the world including London, Brazil, New York, Russia, Germany, England, Egypt, Portugal and Austria. Also, keeping it real too in its home country of Spain with clubs in Madrid, Valencia and Bilbao.
Over the years Pacha has hosted the worlds biggest clubbing brands with cream of  DJ talent. With names and brands like David Guetta, F** Me I'm Famous, Pete Tong, Subliminal, Defected, Swedish House Mafia, Erick Morillo and Luciano, these are just a few who have graced the decks at Pacha.
Pacha also has entered into the fashion niche with shops and their own brand of clothes and perfumes.
A few years ago they opened their first hotel El Hotel Pacha and in 2013 a brand new venture with a glamorous new hotel El Destino.
The Pacha brand with its famous two cherries logo has now become recognizable all over the world.
So now on to Pacha VIP. The VIP area at Pacha is very large and holds a commanding position, over looking the large dance floor. Depending on where you are situated you can also see the DJ box. Pacha VIP, out of all the clubs seems to be the one most in demand. This is because at the height of the season Pacha can be very crowded and a bit of a squeeze! Pacha VIP has great benefits as you enter the building via a different entrance which means you avoid the long lines that form outside.
So what else do you get as part of the Pacha VIP package? Once you are inside via the separate entrance you will be escorted to your table in the exclusive VIP area. Here you will have your own private table and waitress service. You will also have access to the separate toilets too.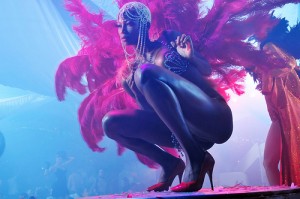 To give you an idea of cost we will have to work on the 2012 prices for the moment until Pacha VIP release this years.
The cost in 2012 was 220 Euros per person. This included the 10% booking fee.
So we will give you an example how it worked on a party of six people.
6 people @ 220 per person – total 1320 Euros in total – 120 would be paid to reserve table via credit card and then the remaining 1200 Euros on the night. This would then give you a 1200 Euro credit at the bar. In 2012 a bottle of house Vodka with 10 mixers was 300 Euros so for your party you can have 4 bottles.
When you take into consideration that a normal ticket at Pacha can cost up to 80 Euros just for entrance in the Summer you can see why Pacha VIP is so popular.
If there are over 10 people in your party then Pacha normally require a 50% deposit on the table.
For large parties over 14 people please contact us as the prices can change on the normal Pacha VIP entry.
For further details and info please do not hesitate to contact us using the form below or call +34 669365094.
For normal Pacha Tickets.
[form form-13]