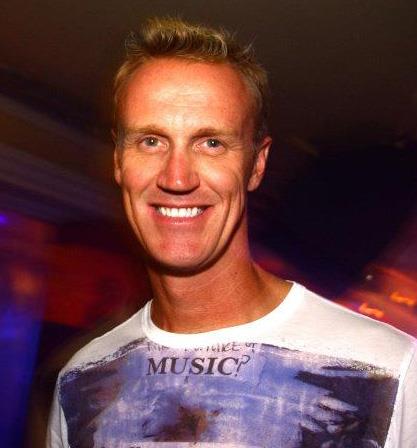 Addicted To Ibiza likes to speak with people who live and work in Ibiza. Today we speak with Martin Makepeace.
Martin is the owner of Ibiza Property Shop, heavily involved in the Ibiza Cricket Club and general face about town.
What brought you to Ibiza in the first place?
Holiday Rep in 1991
Over the years what's been your personal / professional highlight of your involvement with the island?
My children being born here
What does Ibiza have that other similar destinations don't have to make it so special?
The beautiful people
What's the strangest thing that you've seen or been involved in during your Ibiza life?
First time ever in Space in the early 90's – genuinely scary
What advice would you give to someone visiting the island for the first time?
Bring lots of money & have an open mind
How has the place changed since you first got involved with Ibiza?
The internet means people can live here all year round
If you could change one thing about the island, what would it be and why?
12 month tourism rather than 6 months on / 6 months off
Where would you recommended someone to visit – beach, hotel, bar, club, etc – in Ibiza?
Ibiza old town for culture, Formentera for beaches & the sunset strip to chill
What is your Ibiza guilty pleasure?
Moored up on the boat at Cafe Mambo as the sun goes down
What do you think the future holds for Ibiza?

Build it and they will come
How would you sum up Ibiza in just 10 words?
Ibiza is the best and worst of everything
Give us a "1 Day I The Life Of Martin Makepeace"
Get up, go to work, go on the boat, watch the sunset, go to a few bars, go home
Martin is on Twitter and can be followed here:- @ShaggyIbiza
Ibiza Cricket Club Twitter:- @IbizaCricket
Ibiza Cricket Club:- Facebook